Profitable Bets At Your Fingertips
Stop trusting your gut. Use our proven tools and start making money
Explore our plans
THE FANTASY BUNDLE
Save $108 ($590 billed yearly)
Cancel anytime
Save $18 ($159 billed quarterly)
Cancel anytime What you'll get in
THE FANTASY BUNDLE
DFS Optimizer
Our flagship tool pulls together player props and fantasy app odds, calculating your chance to hit each over or under. It uses the linemakers' own probabilities against them, identifying the best odds for you.
Compatible with all fantasy apps
Compatible with all sports and markets
Fantasy Scores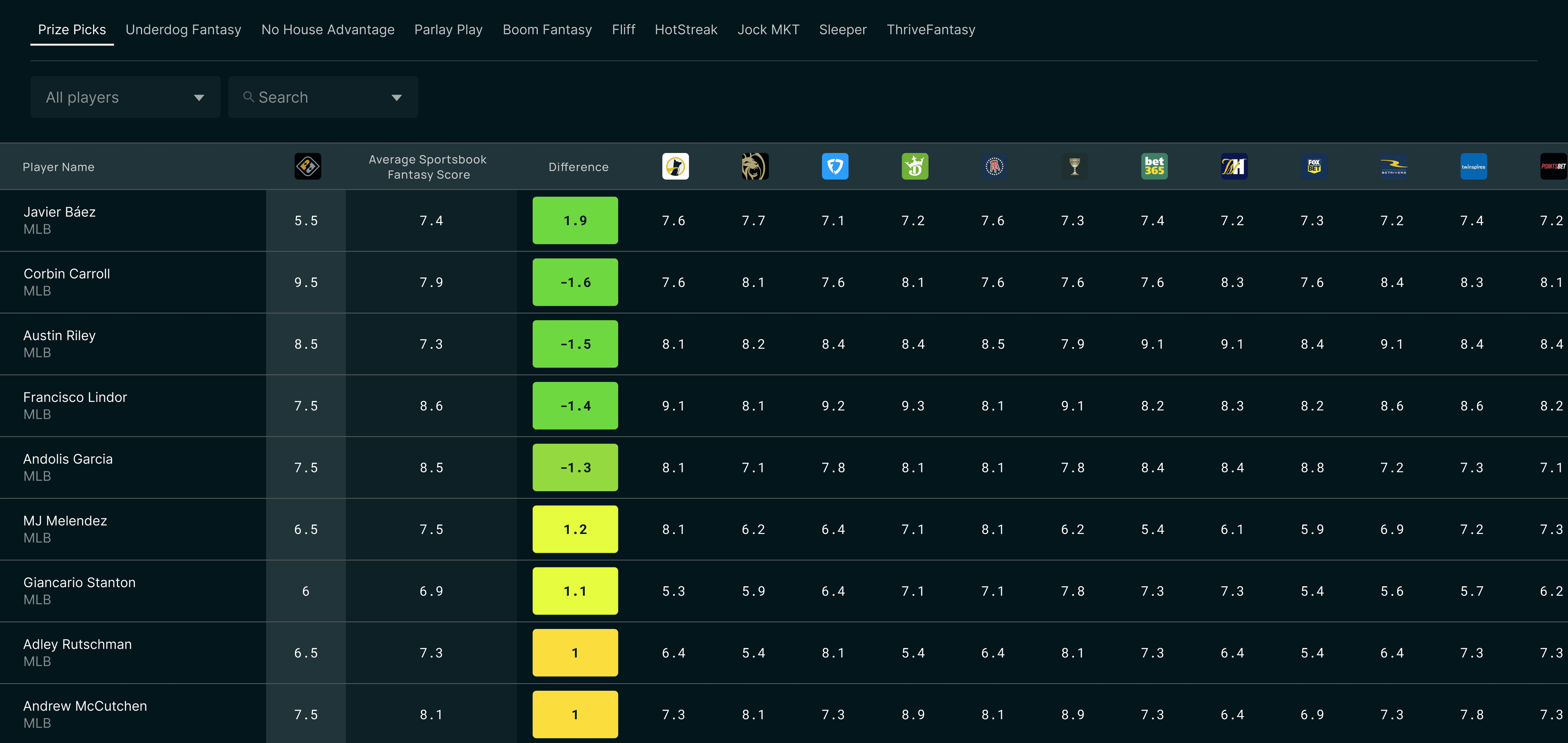 Our Fantasy Scores tool applies the same smart tactics to fantasy scores. Data-driven betting has never been easier.
Line comparison between fantasy apps and sportsbooks
Algorithm-simulated fantasy scores using sportsbook data
DFS Middling
The DFS Middling tool makes it easy to visualize and see discrepancies across the entire market by comparing just DFS apps against one another.
Compatible with all fantasy apps CHECK OUT THE
DFS CORRELATION PLAN
Correlated slips to boost your profit
No decision making necessary. We give you full slips, you bet them. Our AI model ensures each pick is correlated, stacking winning combinations together: like how a receiver's yards go up with their quarterback's passing yards, so you have an even higher chance of hitting than a normal slip.